I rarely delve into foreign policy and defense issues. And when I do, such as my post about the conflict in Ukraine, it's usually because it gives me an opportunity to draw attention to a topic that is in my bailiwick (in the case of Ukraine, it gave me an excuse to write about federalism).
With this caveat in mind, let's turn our attention to the Middle East. Unless you're a hermit living in a remote cave, you presumably know that Israel is locked in another fight with Hamas.
I've previously explained that I'm very sympathetic to the notion that Israel has a right to defend itself.
But supporting Israel's right to self defense doesn't mean I should foot the bill. Yet that's what's happening. According to Wikipedia, Washington sends about $3 billion per year to subsidize Israel's military.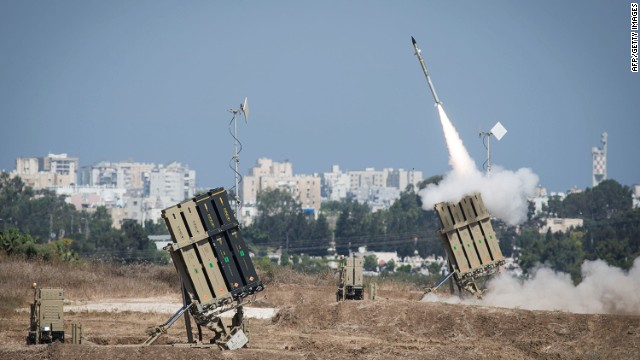 And now that amount will be even larger because Congress just approved another $225 million to help finance Israel's missle-defense system.
Congress approved a $225 million package to replenish Israel's missile defenses with its last order of business before a five-week recess… The House's 395-8 vote in favor late Friday followed Senate adoption of the legislation by voice vote earlier in the day. The money is directed toward restocking Israel's Iron Dome, which has been credited with shooting down dozens of incoming rockets fired by Palestinian militants over 3½ weeks of war. …Iron Dome has enjoyed strong U.S. technological and financial support. Throughout its history, the U.S. has provided more than $700 million to help Israel cover costs for batteries, interceptors, production costs and maintenance, the Congressional Research Service said. The total already appeared set to climb above $1 billion after Senate appropriators doubled the Obama administration's request for Iron Dome funding for fiscal 2015. Now it seems likely to rise even further.
But this doesn't mean everyone is happy about all this spending.