The politicians, bureaucrats, lobbyists and interest groups in Washington are hyperventilating that the federal gravy train may get sidetracked for a day or two by a shutdown fight between Republicans and Democrats.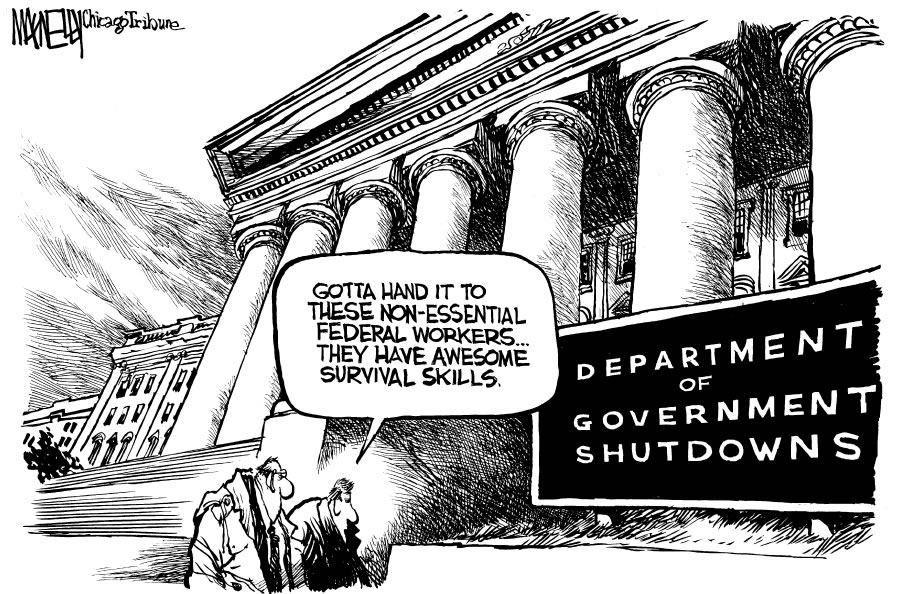 I'm not sure why they're so agitated. After all, the shutdown is really just a slowdown since only non-essential bureaucrats are sent home. And everyone winds up getting paid for those unplanned vacations, which is why the bureaucrats I know are crossing their fingers for a lengthy confrontation.
But that describes what may happen when the new fiscal year begins tomorrow. What's been happening in recent days, culminating today, is a feeding frenzy of end-of-the-fiscal-year wasteful spending.
Here are some details from a Washington Post expose.
This past week, the Department of Veterans Affairs bought $562,000 worth of artwork. In a single day, the Agriculture Department spent $144,000 on toner cartridges. And, in a single purchase, the Coast Guard spent $178,000 on "Cubicle Furniture Rehab." …All week, while Congress fought over next year's budget, federal workers were immersed in a separate frantic drama. They were trying to spend the rest of this year's budget before it is too late. …If they don't, the money becomes worthless to them on Oct. 1. And — even worse — if they fail to spend the money now, Congress could dock their funding in future years. The incentive, as always, is to spend. So they spent.