I haven't written much about the budget fights over a government shutdown, Obamacare, the continuing resolution, and the debt limit for the simple reason that the battles are mostly about politics and strategy rather than policy.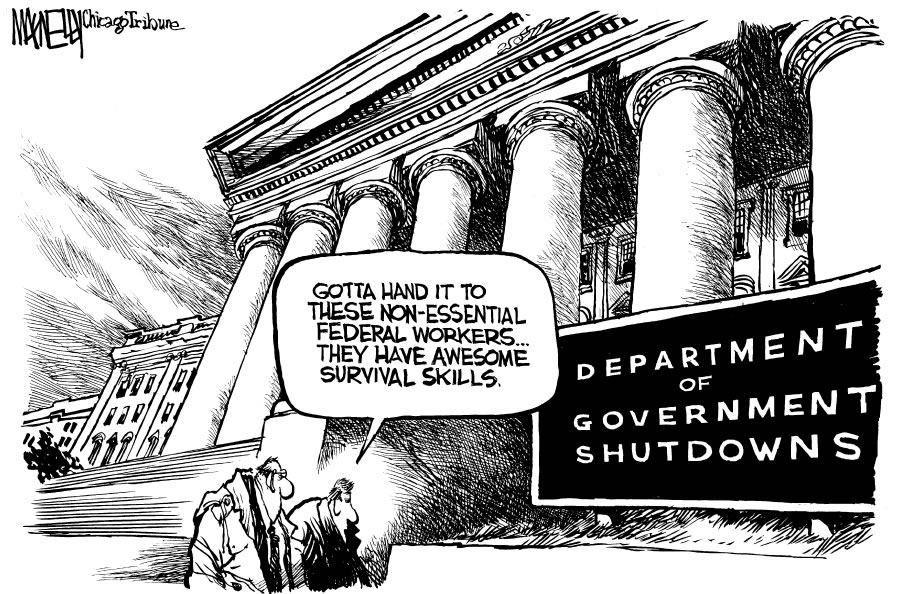 At the risk of oversimplifying, here's what's happening.
On one side are those who want to use the debt limit (legislation allowing additional borrowing) and the continuing resolution (a spending bill for the fiscal year that starts October 1) as leverage to weaken Obamacare and restrain spending.
On the other side are those who say big confrontations are too politically risky, particularly since good changes are impossible with Harry Reid controlling the Senate and Obama in the White House.
In this "insurgents" vs "establishment" fight, I think it's possible for good people to have opposing positions, but my sympathies are with the former over the latter. Here are a couple of observations to illustrate why I think the insurgents are correct.
1. The biggest fiscal policy victory of the 21st Century – sequestration – was only possible because of hard-ball tactics on the debt limit in 2011.
2. It's always better to be on offense. If folks like Senator Ted Cruz weren't making the President's unpopular healthcare law the focus of attention, the crowd in Washington might be busy right now trying to do something destructive such as class-warfare tax hikes. Or repealing sequestration.
3. It's common sense in any negotiation to ask for more than you think you'll get and to appear as inflexible as possible. While I think many of the "establishment" types are willing to do the right thing (as evidenced by near-unanimous votes for the Ryan budgets), they sometimes lead with their fallback position, which means the final result will be even further to the left.