increases the fiscal burden of government
.
But I'm also irked that Obamacare will worsen the
third-party payer crisis
, which it the
main problem
with our health care system in America.
Feeling sympathy for Obamacare supporters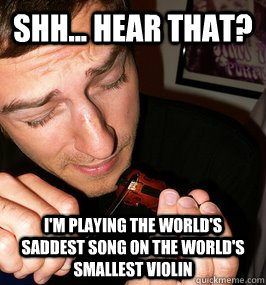 And it should go without saying that I'm nauseated by the corruption that has been facilitated by the new regime.
All that being said, I'm almost at the point where I feel sorry for Obamacare supporters. There's been a growing avalanche of bad news about government-run healthcare and they somehow have to justify this festering pile of you-know-what.
For instance, it must not be fun having to explain to people that their private financial and medical information will now be in the hands of some of the least competent people in America. Which means we're sure to see more stories like this.
A MNsure employee accidentally sent an e-mail file to an Apple Valley insurance broker's office on Thursday that contained Social Security numbers, names, business addresses and other identifying information on more than 2,400 insurance agents. An official at MNsure, the state's new online health insurance exchange, acknowledged it had mishandled private data. A MNsure security manager called the broker, Jim Koester, and walked him and his assistant through a process of deleting the file from their computer hard drives. Koester said he willingly complied, but was unnerved. "The more I thought about it, the more troubled I was," he said. "What if this had fallen into the wrong hands? It's scary. If this is happening now, how can clients of MNsure be confident their data is safe?"
I've certainly offered more than my fair share of Obamacare criticism. Since I'm a public finance economist, I'm mostly concerned that the law