And even when it was revealed that Gregory had broken D.C. law by possessing this supposedly dangerous object (basically a metal box with a spring), I didn't care.
After all, gun control is a foolish policy (as even some leftists and foreigners are slowly beginning to realize). And surely cops have better things to do, after all, than arrest a callow journalist for something that shouldn't be against the law in the first place.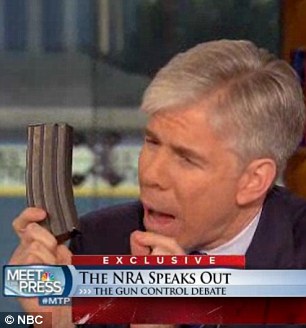 But I'm now beginning to change my mind. One of the core principles of a just society is that the law applies equally to all people. Heck, that principle is even etched above the entrance to the Supreme Court.
If misguided laws were never enforced, I wouldn't want to target Gregory for discriminatory treatment. But I get very irritated when ordinary folks with no power or connections are persecuted while those with political connections get a free pass.